Chickpea and Chorizo Soup
Chickpea and Chorizo Soup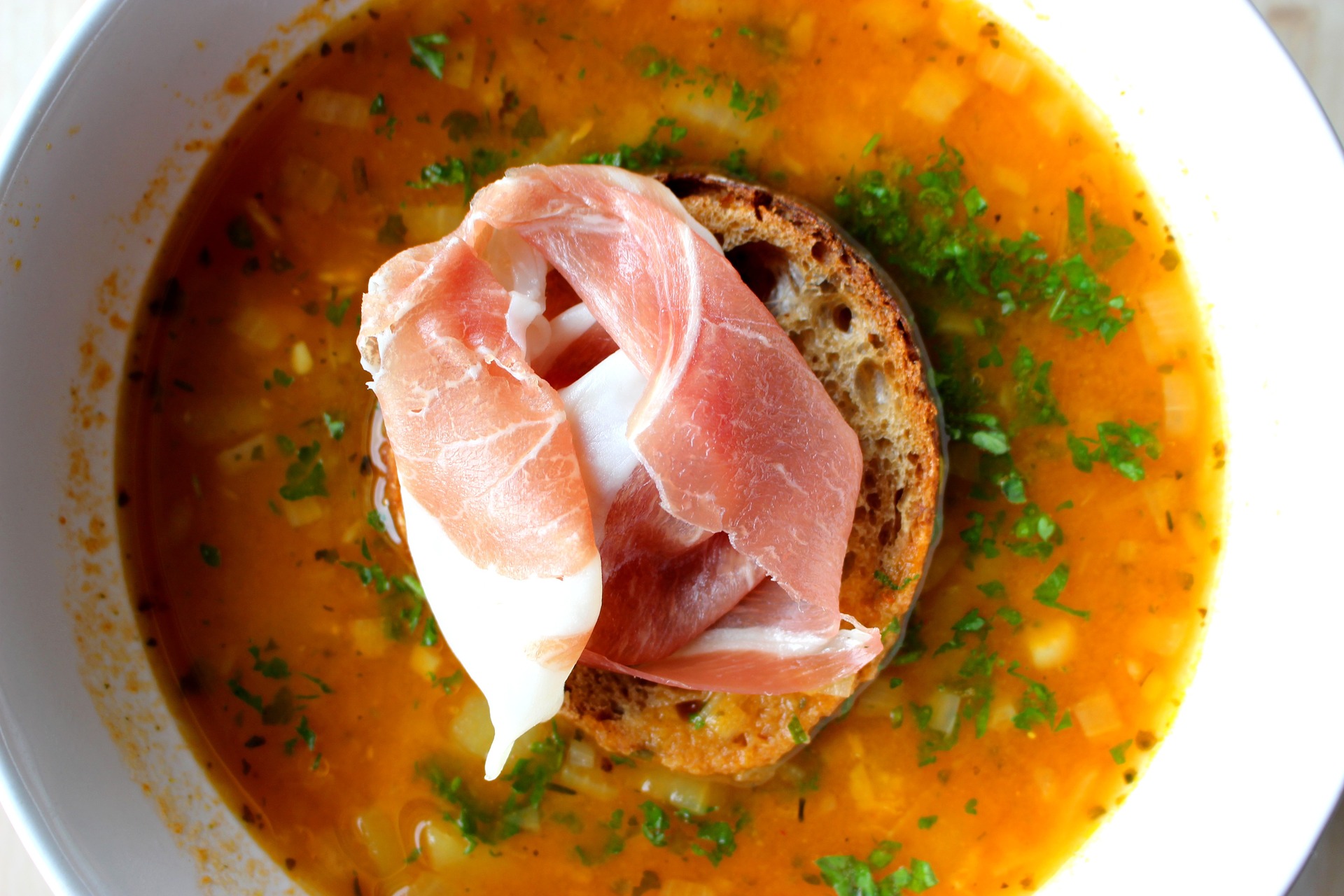 Chickpea and chorizo soup with soda bread and prosciutto ham
Quick info
Recipe difficulty

- medium

Preparation time

- 10 minutes

Cooking time

- 35 minutes

Serves

- 4

Dietary

- Meat

Allergens

-
Enjoy
A great and flavoursome soup, made with a few basic ingredients and the warming flavours of the chorizo and chilli.
It can be left chunky or blitzed into a puree, perfect for cold winter days.
Ingredients
2 x 400g tins chickpeas, drained
1 400g tin of chopped tomatoes
2 medium onion, chopped
1 medium carrot, peeled and diced
1 medium potato, peeled and diced
2 garlic cloves, chopped
1 or 2 uncooked chorizo sausages (200g)
1 chicken stock cube
2 teaspoons vegetable (rapeseed oil)
1 small, mild green chilli chopped or 1/2 teaspoon dried chilli flakes
Utensils
Chopping board
Kitchen scales
Knife
Large saucepan
Measuring jug
Stick blender or food processor
Vegetable peeler
Wooden spoon
Method
Step 1
Add the oil to the saucepan and gently fry the onions, garlic and chilli on a medium/low heat for a few minutes until soft
Step 2
Make the chicken stock with 500ml of boiling water and add to the saucepan with the whole chorizo
Step 3
Add the chickpeas, potato and carrot and simmer on medium heat for 15 minutes, until the chorizo is cooked through.
Step 4
Remove the cooked chorizo and dice. If serving chunky, add the chorizo back to the pot with the chopped tomatoes and simmer for another 15 mins before serving
Step 5
If pureeing the soup, add the chorizo back to the pot with the chopped tomatoes to blitz with a stick blender, or pour everything into a food processor to blend and then back into the pot to heat through before serving
Nutrition per serving portion (serves 4)
Each portion provides on average
Energy
2494kj 596kcal 29.8%
Fat
24.2g 35%
Saturates
6.75g 34%
Carbohydrates
68.3g 68%
Sugars
23.6g 26%
Salt
2.68g 45%
Protein
31.4g High
Fibre
8.8g High
Food Value
Calcium
Potassium
Sodium
Magnesium
Iron
Zinc
Copper
Iodine
Selenium
Vitamin a
Vitamin c
Vitamin e
Thiamine
Riboflavin
Niacin
Pantothenic acid
Biotin
B6
Folate
Fuller for longer
Chickpeas are very good source of protein and dietary fibre, both of which keep us feeling more full for longer.
Vitamins and Minerals
Chickpeas are a rich source of many vitamins and minerals, such as iron, vitamin B6, magnesium and potassium.
Send recipe to Google Home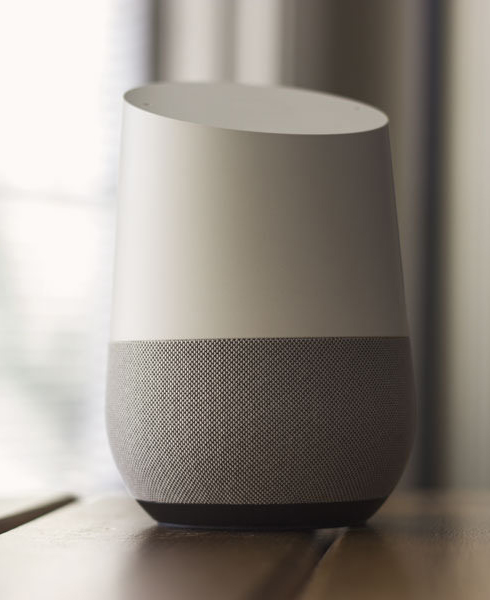 Google home internet of things.