Hearty Leek and Potato Soup
Hearty Leek and Potato Soup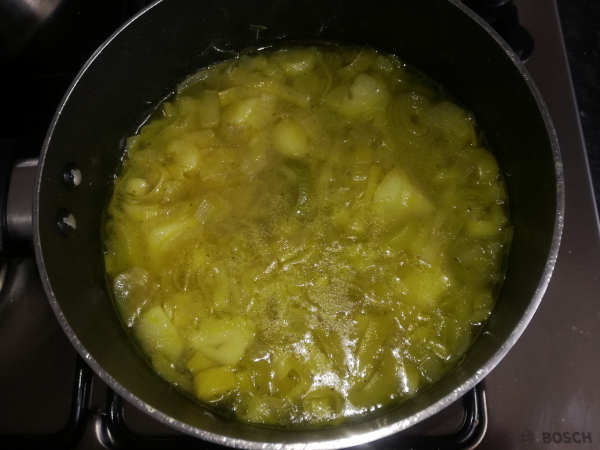 Pot of Leek & Potato soup
Quick info
Recipe difficulty

- easy

Preparation time

- 15 minutes

Cooking time

- 25 minutes

Serves

- 4

Dietary

- Vegetarian

Allergens

- Milk wheat (such as spelt and Khorasan wheat)
Enjoy
Leek and Potato is a classic, simple and comforting soup. This version uses only three main ingredients, is a source of fibre and low in saturated fat.
This is one of the soups I prefer nice and chunky but its also great blended and smooth.
Ingredients
250g Potatoes, peeled and cut into 2 inch chunks
2 Leeks, trimmed and sliced into 2cm discs
1 medium onion, peeled and sliced
2 vegetable stock cubes
1.2 litres boiled water for the stock
1 teaspoon ground black pepper
1 tablespoon olive or vegetable (rapeseed) oil
Pinch of salt to taste if needed (optional)
Utensils
Chopping board
Kitchen scales
Knife
Large saucepan
Measuring jug
Vegetable peeler
Wooden spoon
Method
Step 1
In a large saucepan, heat the oil and add the onions, leeks and potatoes
Step 2
Cook for 3-4 minutes until the leeks and potatoes start to soften
Step 3
Dissolve the vegetable stock cubes into 1.2 litres of freshly boiled water and add to the pan
Step 4
Season with the pepper, stir well and bring to the boil
Step 5
Reduce the heat to a simmer and cook without a lid on the pan for around 20 minutes or until the vegetables are tender
Step 6
Towards the end of cooking, give it a taste and add a pinch more salt if needed
Nutrition per serving portion (serves 4)
Each portion provides on average
Energy
414kj 99kcal 4.95%
Fat
5.05g 7%
Saturates
0.32g 2%
Carbohydrates
13.8g 14%
Sugars
2.7g 3%
Salt
1.6g 27%
Protein
2.37g Low
Fibre
2.55g Med
Food Value
Calcium
Phosphorus
Potassium
Sodium
Magnesium
Iron
Zinc
Manganese
Iodine
Selenium
Vitamin a
Vitamin c
Vitamin e
Thiamine
Riboflavin
Niacin
Pantothenic acid
Biotin
B6
Folate
Increase the Veg
Soups are a great way of getting more veg into our diets. Easy to make with many different low cost ingredients. Unlike when vegetables are boiled to cook and the liquid is then poured away. Any vitamins and minerals that have leeched into the water during cooking in soup are retained and eaten.
Antioxidant and Anti-inflammatory Benefits
Leeks, onions and garlic all belong to the same family and when cut or crushed produce an active ingredient called Allicin. This is known to have antioxidant and anti-inflammatory benefits.
Send recipe to Google Home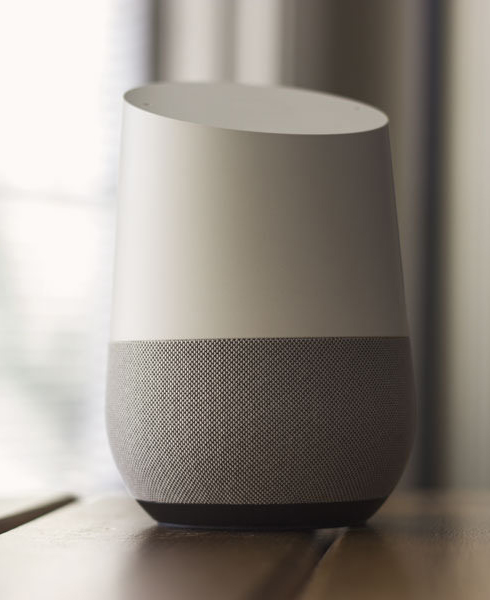 Google home internet of things.