Roasted Veg filled Herb Egg Rolls
Roasted Veg filled Herb Egg Rolls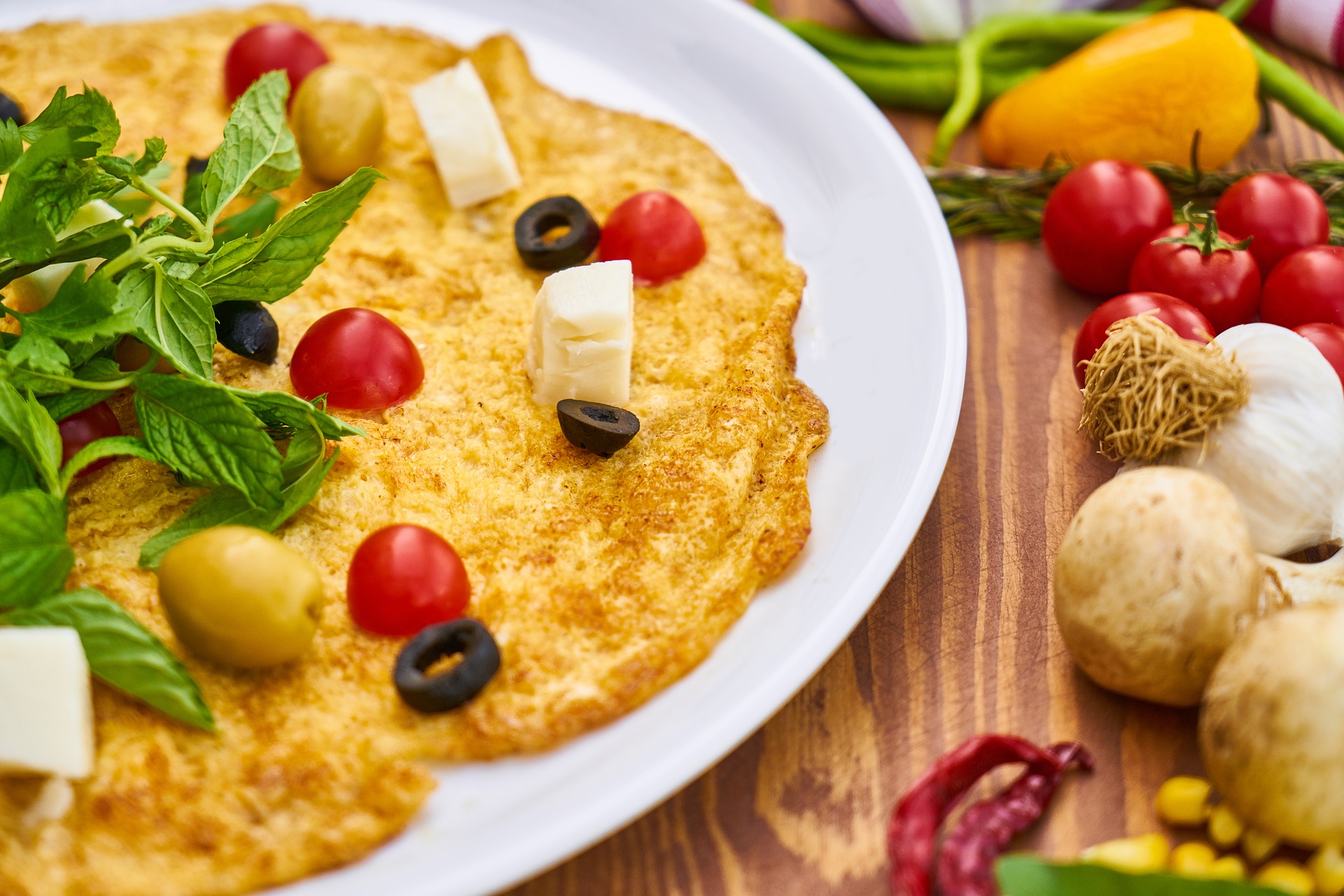 Omelette with herbs and vegetables
Quick info
Recipe difficulty

- medium

Preparation time

- 20 minutes

Cooking time

- 20 minutes

Serves

- 4

Dietary

- Vegetarian Gluten free Dairy free

Allergens

- eggs
Enjoy
These simple roasted veg filled herb egg rolls, are simple to make and packed full of great flavours.
Naturally gluten free and great eaten hot straight away, or perfect for a picnic or filling lunch at work next day.
Ingredients
2 red or yellow peppers
1 courgette
1 large aubergine
12 cherry tomatoes
10 black olives, pitted and quartered
6 eggs
1 tablespoon olive or vegetable (rapeseed) oil
6 fresh basil leaves
1 tablespoon fresh parsley, chopped
1 tablespoon fresh chives, chopped
2 pinches of ground black pepper
Utensils
Baking tray
Bowl
Chopping board
Knife
Large bowl
Non-stick frying pan
Pastry brush
Spatula
Method
Step 1
In a large bowl, beat the eggs with the chopped parsley, chives and a pinch of black pepper
Step 2
Preheat a grill on high, or heat a large frying pan
Step 3
Core and deseed the peppers and cut into quarters. Cut the aubergine in half lengthways and then crossways into 5mm slices
Step 4
Trim the ends of the courgette and cut into slices diagonally, then slice the cherry tomatoes in half
Step 5
Using a bowl and a pastry brush, coat the vegetables well all over with half of the oil
Step 6
If using the grill, place the vegetables onto a baking tray, with the peppers skin side up and grill until the peppers are blackened and charred
Step 7
Grill the other vegetables, turning from time to time until cooked and browned
Step 8
If using a dry frying pan, cook the vegetables the same way, turning from time to time, but cook the peppers skin side down
Step 9
While the vegetables are cooking, use a little of the rest of the oil to brush onto a separate smaller frying pan
Step 10
When the pan is hot, pour in about a quarter of the egg mixture. It should be enough to cover the bottom of the pan in a thin layer
Step 11
Cook until set and golden on the bottom, then flip over and briefly cook on the other side
Step 12
Place onto a plate and repeat 3 more times to make 4 thin omelettes, remembering to brush more oil onto the frying pan before adding the egg mixture each time
Step 13
In a large bowl, mix the grilled vegetables with the olives and basil leaves and season with another pinch of ground black pepper
Step 14
Spoon the vegetable mix down the centre of each omelette and roll up
Nutrition per serving portion (serves 4)
Each portion provides on average
Energy
862kj 206kcal 10.3%
Fat
14.1g 20%
Saturates
3.12g 16%
Carbohydrates
50.02g 50%
Sugars
4.82g 5%
Salt
0.67g 11%
Protein
15.1g Med
Fibre
1.4g Low
Food Value
Calcium
Phosphorus
Potassium
Sodium
Chloride
Magnesium
Iron
Zinc
Copper
Manganese
Iodine
Selenium
Vitamin a
Vitamin c
Vitamin d
Vitamin e
Thiamine
Riboflavin
Niacin
Pantothenic acid
Biotin
B6
B12
Folate
Fibre, Vitamins and Minerals
The mix of vegetables provides a good source of fibre, vitamins and minerals. Any mix of veg you like can be used.
Protein
The eggs in this recipe, provide a great source of protein, helping to provide essential nutrients and keep us feeling fuller for longer.
Send recipe to Google Home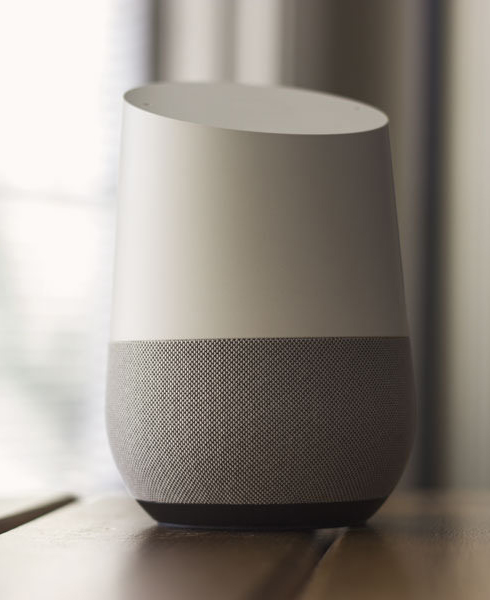 Google home internet of things.