Foods that can help us sleep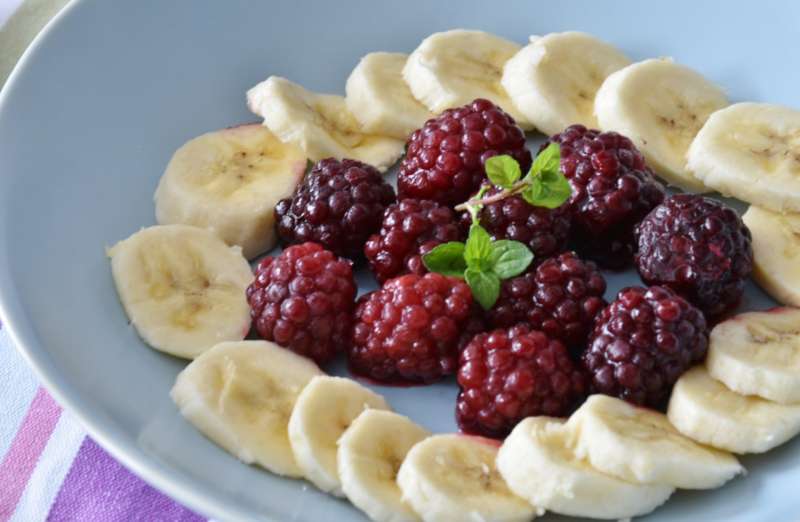 There are a variety of foods that have been shown to boost melatonin levels, which if eaten later in the day or evening could help us to sleep.
Unripe bananas
Cherries
Kiwi fruit
Raspberries
Tomatoes
Jasmin rice
As well as these foods, there are others such as cheese, milk, chicken and pumpkin seeds that can boost levels in a different way. These foods contain an amino acid called Tryptophan, which when it reaches our brains, is converted into the chemical Serotonin.
As it gets dark, serotonin is converted into melatonin, which is one of the reasons melatonin levels increase at this time. Eating some of the foods above or a small piece of cheese or warm milk a few hours before bed will make sure our bodies have enough of what it needs to help us drift off and get a better nights sleep.
Other tips for a good night's sleep
Create a dark, quiet and cool space
Use heavy or blackout curtains or blinds, or try an eye mask and earplugs. Try not to use laptops, tv's or mobile phones in the bedroom at night, the blue light from these will stop you falling asleep, as well as causing a distraction.
Having clocks in the bedroom can be a distraction and cause unnecessary pressure to get to sleep if they are constantly checked. If you use one, or your mobile for an alarm, turn the display off and keep it away from the bed so you can't reach it during the night.
Try not to have a bath/shower right before bed
These will raise body temperature, which will still be too high before trying to sleep.
Aim to avoid eating in the two hours before bed
Eating too late before bed means our bodies will be working to digest the food at the same time as trying to sleep.
Hydrate throughout the day
Try to drink plenty during the day and from around 5pm start to reduce intake. This will help to avoid bathroom trips during the night, affecting sleep patterns.