Poached eggs with grilled vegetables on crispbread or ciabatta
Poached eggs with grilled vegetables on crispbread or ciabatta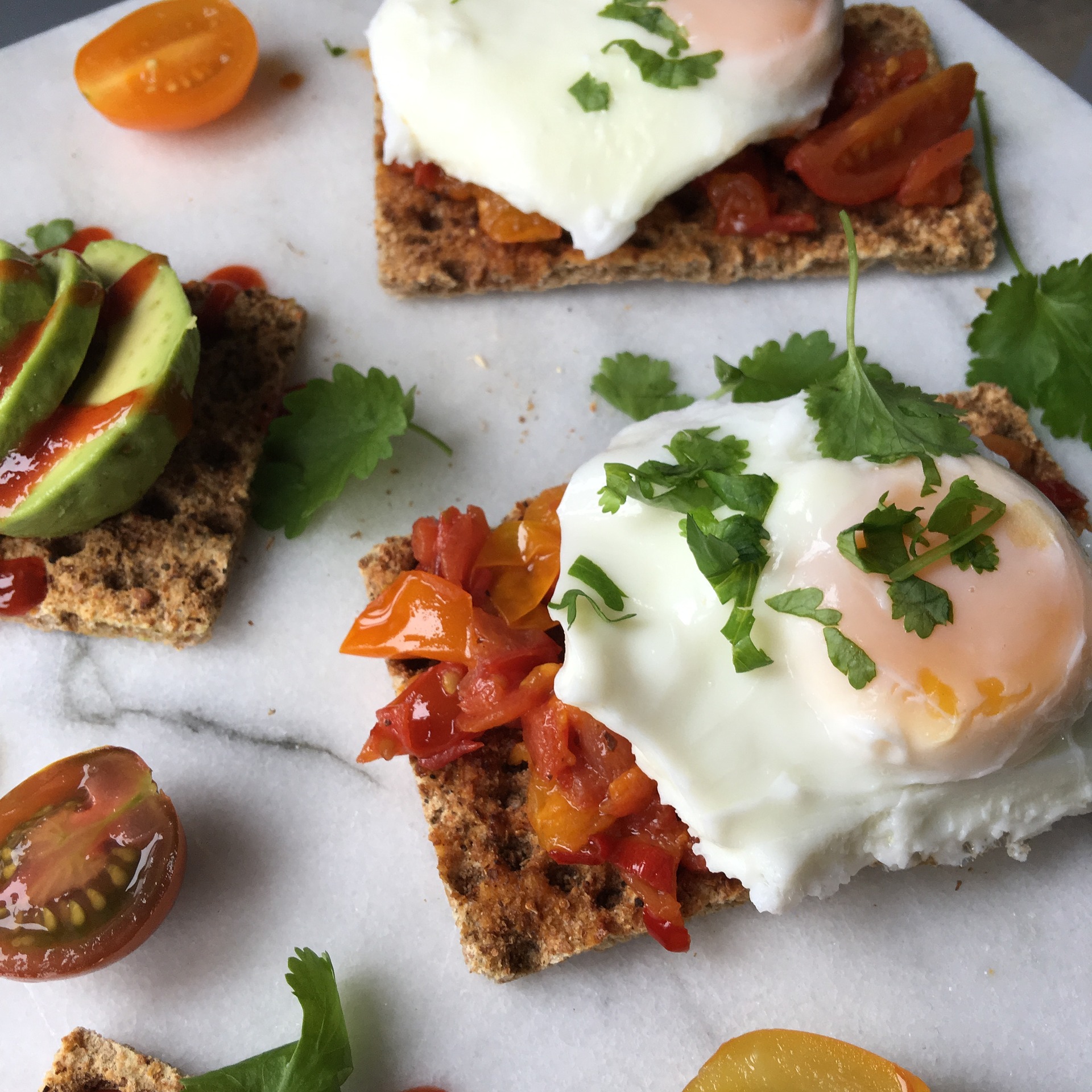 Quick info
Recipe difficulty

- easy

Preparation time

- 10 mins

Cooking time

- 15 mins

Serves

- 4

Dietary

- Vegetarian Dairy free

Allergens

- eggs wheat (such as spelt and Khorasan wheat)
Enjoy
A great tasting and healthy lunch of poached eggs and grilled vegetables on crispbreads or lightly toasted ciabatta.
Ingredients
2 courgettes
1 large aubergine
2 red peppers
1 red onion
110g cherry tomatoes
4 eggs
4 tablespoons rapeseed or olive oil
Balsamic vinegar or pesto (see our homemade pesto recipe)
4 crispbreads or ciabatta rolls
Ground black pepper
Utensils
Chopping board
Knife
Large saucepan
Non-stick frying pan
Pastry brush
Slotted spoon
Spatula
How to make the poached eggs
Step 1
Trim the ends off the courgettes and slice lengthways.
Step 2
Cut the aubergine in half lengthways, then into slices 5mm thick.
Step 3
Core and deseed the red peppers then cut into quarters.
Step 4
Cut the red onion into thick slices.
Step 5
Preheat the grill or non-stick frying pan on high.
Step 6
Brush the vegetables with plenty of oil.
Step 7
Place the pepper skin side up under the grill, or skin-side down in the frying pan and cook until black and charred
Step 8
Grill or fry the other vegetables turning every now and then until cooked and browned.
Step 9
When the vegetables look like they are nearly ready, break the eggs into a large pan of gently boiling water and poach for 3 mins.
Step 10
Remove eggs with a slotted spoon and place on kitchen paper to drain a little more before serving.
Step 11
Cut the rolls in half and toast the cut side under the grill or in a separate frying pan.
Step 12
Place each roll cut side up on separate warm plates and pile a handful of the vegetables on each roll.
Step 13
Place a poached egg on top of each veg pile, drizzle with the balsamic vinegar or pesto and finally season with black pepper.
Nutrition per serving portion (serves 4)
Each portion provides
Energy
1021kj 244kcal 12.2%
Fat
19.8g 28%
Saturates
2.77g 14%
Carbohydrates
6.72g 7%
Sugars
6.02g 7%
Salt
0.19g 3%
Protein
10.0g Low
Fibre
0.92g Low
Food Value
Calcium
Phosphorus
Potassium
Sodium
Chloride
Magnesium
Iron
Zinc
Copper
Manganese
Iodine
Selenium
Vitamin a
Vitamin c
Vitamin d
Vitamin e
Thiamine
Riboflavin
Niacin
Pantothenic acid
Biotin
B6
B12
Folate
Vitamins & Minerals
Each serving of veg provides part of our recommended daily portions of vegetables and contains a variety of vitamins and minerals such as Vitamin A, Vitamin C and Potassium.
Healthier protein
Eggs provide one of the best sources of protein and cooked in this way, instead of fried in oil are even better for us.
Send recipe to Google Home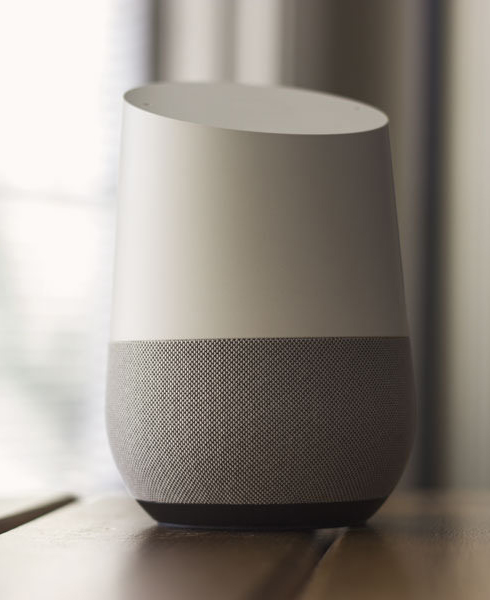 Google home internet of things.