Traditional Scottish skirlie ball ingredients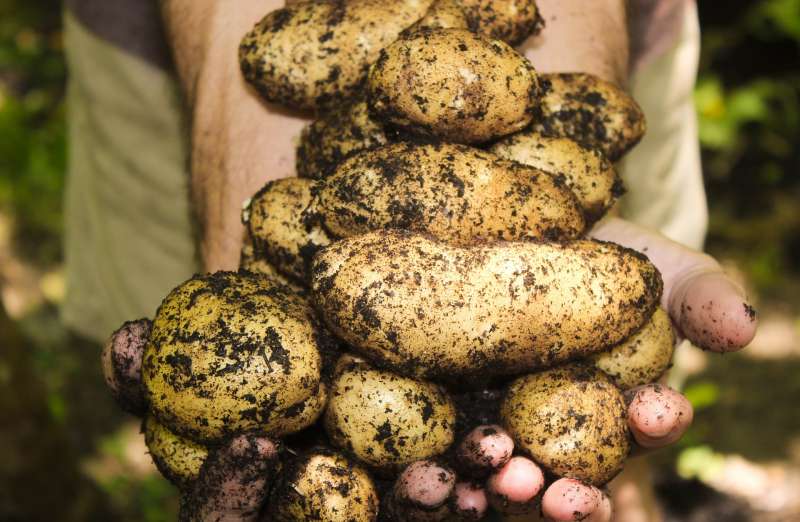 Freshly harvested potatoes
Potatoes
Potatoes are a good source of vitamin C and a source of vitamin B6.
Vitamin C is an antioxidant, which helps protect our cells from damage and also helps to make collagen which is important in the function and repair of our skin, cartilage and bone.
Vitamin B6 helps to break down our glycogen stores for energy.
Both Vitamin C and Vitamin B6 are also important for the metabolism of iron in our bodies, with Vit C increasing the amount of iron we absorb in our guts from plant sources (non-haem iron) and Vit B6 helping to metabolise and transport iron in and around our bodies. This is particularly important for those of us who are non-meat eaters such as vegetarians and vegans and are more likely to have reduced blood iron levels.