Egg choices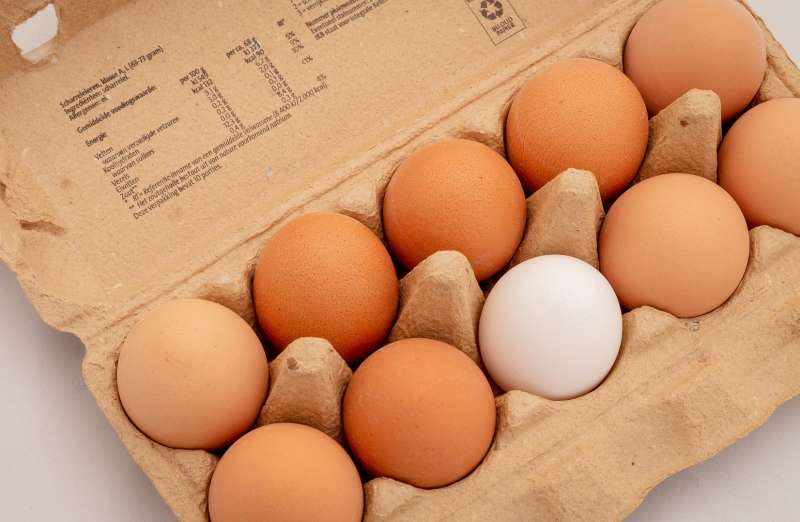 Eggs are sold in many different types, such as battery, barn, free-range, organic, all have the same nutritional value. If possible, the best type to buy are local, organic, free range eggs which are laid by hens free to roam on Soil Association approved land and kept under better conditions. Non-organic free-range eggs are a cheaper and more easily available option, where the hens are still free to roam and still kept under better conditions.
Barn eggs may be cheaper than free-range, they come from hens kept indoors, but are still free to roam during the day. Battery eggs are the cheapest, however the hens have a very poor life, kept in cages with little space to move and are usually debeaked to prevent them pecking other hens.
Egg box lables should clearly show the type of hens used and in what conditions, phrases such as 'farm fresh' or 'country fresh'dont mean anything and should be avoided, unless they also state they are free-range. For health and safety reasons its best to store eggs in the fridge, but they are best at room temperature for cooking, so should be taken out the fridge 30 mins before use.
This article is part of our new recipe type 'Learn to cook'. These recipes will provide you with fundamental cooking skills and break down the nutrition information on various cooking methods.
Below is a link to all our recipes and the first recipe in our new series 'Fried Eggs'.