Taste Good Feel Good Flapjacks
Taste Good Feel Good Flapjacks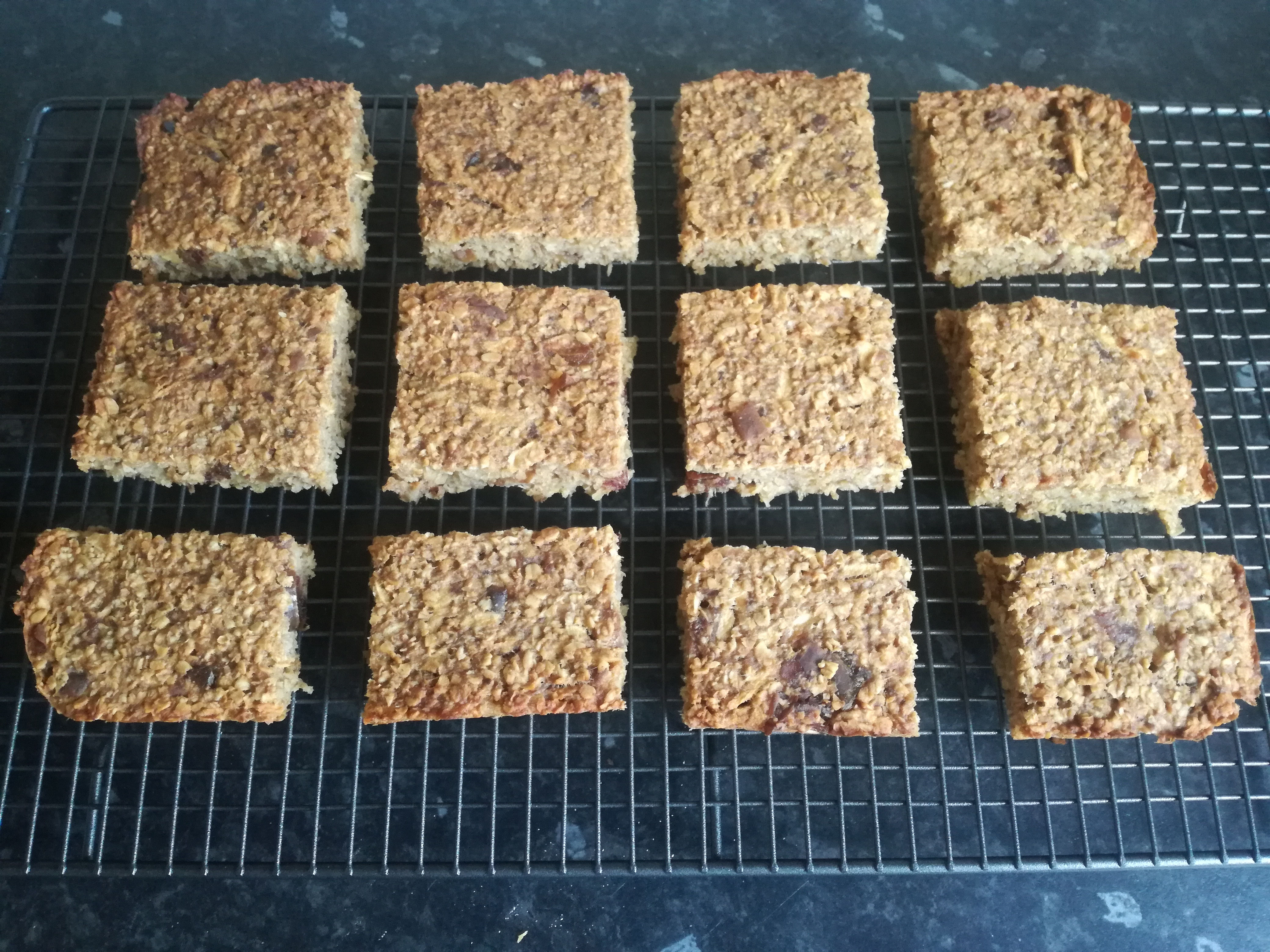 Homemade flapjacks cooling
Quick info
Recipe difficulty

- medium

Preparation time

- 10 minutes

Cooking time

- 50 minutes

Serves

- 12

Dietary

- Vegetarian Gluten free

Allergens

- Peanuts oats
Enjoy
Adapted from a BBC GoodFood recipe, these flapjacks have no added sugar and contain only a small amount of fat compared to traditional flapjack recipes.
Bananas and apples are used to bind the mixture and dates add a natural sweetness.
Ingredients
250g rolled oats
2 ripe medium bananas, mashed
1 medium apple, grated
90g dried dates, roughly chopped
2 tablespoons smooth peanut butter
50g unsalted butter
1 teaspoon cinnamon or mixed spice
Utensils
Chopping board
Grater
Greaseproof paper
Kitchen scales
Knife
Large bowl
Large ovenproof dish
Masher
Small saucepan with a thick bottom
Spatula
Wooden spoon
Method
Step 1
Preheat oven to 160ᵒC/gas mark 3 and grease and line a baking tray or dish with baking parchment.
Step 2
In a small pan, melt the butter and peanut butter with 100ml of hot water, stirring all the time.
Step 3
Add the apple, chopped dates and mashed banana to the pan and mix well.
Step 4
Tip the oats into a large bowl and pour in the fruity mixture.
Step 5
Give a good stir to combine everything well.
Step 6
Tip the mixture into the prepared oven tray or dish, smoothing down the surface with a spatula or the back of a spoon.
Step 7
Place in the oven and bake for 50 minutes or until golden brown.
Step 8
Remove from the oven and leave to cool in the tin before cutting into 12 portions.
Nutrition per serving portion (serves 12)
Each portion provides on average
Energy
632kj 151kcal 7.55%
Fat
6.03g 9%
Saturates
2.6g 13%
Carbohydrates
22.7g 23%
Sugars
7.7g 9%
Salt
0.01g 0%
Protein
3.07g Low
Fibre
1.96g Low
Food Value
Calcium
Phosphorus
Potassium
Sodium
Chloride
Magnesium
Iron
Zinc
Copper
Manganese
Iodine
Selenium
Vitamin a
Vitamin c
Vitamin d
Vitamin e
Thiamine
Riboflavin
Niacin
Pantothenic acid
Biotin
B6
B12
Folate
Oats
Oats provide a good source of complex carbohydrates which release energy into the body more slowly, keeping us feeling fuller for longer. Oats are also a rich source of beta-glucan-rich soluble fibre, which has been shown to reduce blood cholesterol levels.
Natural Sugars
Fruit provides the natural sugars in this recipe along with a range of important vitamins and minerals. Sugars in this form are much better for our bodies than artificially added sugars that only add calories.
Send recipe to Google Home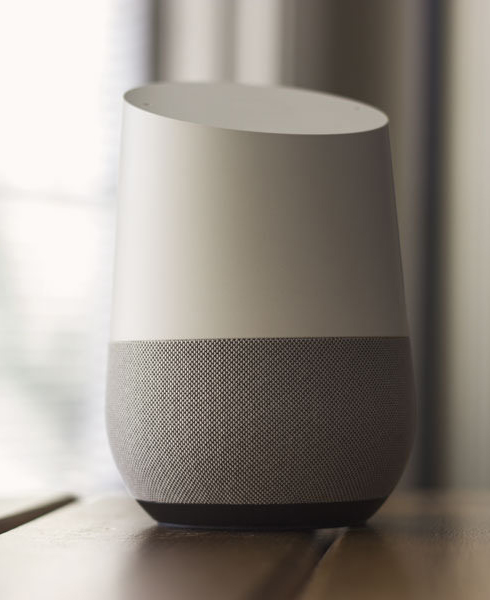 Google home internet of things.