Mexican Style Sweet Potato Gratin
Mexican Style Sweet Potato Gratin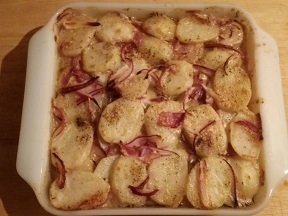 Quick info
Recipe difficulty

- medium

Preparation time

- 15 minutes

Cooking time

- 50 minutes

Serves

- 4

Dietary

- Vegetarian

Allergens

- Milk
Enjoy
The rich and comforting warmth of this dish, make it a great choice for dinner on cold winter nights.
This recipe works well using white or sweet potatoes, but the smoky flavour from the chipotle works particularly well with the sweetness from sweet potatoes.
Ingredients
3 large sweet potatoes, peeled and cut into 5mm slices
2 medium red onions, peeled and thinly sliced
150g feta cheese
1 teaspoon red chilli, finely chopped
120ml olive oil
Bunch of fresh thyme, chopped
1 teaspoon chipotle paste
250ml vegetable stock or water
Pinch of ground black pepper
Utensils
Blender/Food processor
Chopping board
Kitchen scales
Knife
Large ovenproof dish
Measuring jug
Vegetable peeler
Method
Step 1
Preheat the oven to 210ᵒC/gas mark 6
Step 2
Pour a little olive oil onto kitchen paper and use to lightly grease a large baking dish
Step 3
Blitz together the feta, chilli, chipotle paste, thyme, olive oil and stock or water in a blender
Step 4
Place a layer of potato on the bottom of the baking dish and sprinkle over some of the red onion slices
Step 5
Drizzle with some of the puree mixture and season with a little ground pepper
Step 6
Keep layering potato, onion and puree mixture until all are used up
Step 7
Cover with kitchen foil and bake for 45-50 minutes, until the potato is soft in the middle
Step 8
Halfway through cooking, remove the foil so the top becomes golden and crisp
Nutrition per serving portion (serves 4)
Each portion provides on average
Energy
1925kj 460kcal 23%
Fat
38.3g 55%
Saturates
9.55g 48%
Carbohydrates
24.0g 24%
Sugars
8.9g 10%
Salt
1.87g 31%
Protein
7.85g Low
Fibre
1.65g Low
Food Value
Calcium
Phosphorus
Potassium
Sodium
Chloride
Magnesium
Iron
Zinc
Copper
Manganese
Iodine
Selenium
Vitamin a
Vitamin c
Vitamin d
Vitamin e
Thiamine
Riboflavin
Niacin
Pantothenic acid
Biotin
B6
B12
Folate
Sweet potatoes
Sweet potatoes are a rich source of vitamin A and well as a source of fibre and vitamin B-6
Chillies
Chillies are a rich source of vitamin C, can help to ease congestion, inhibit inflammation and contain immune boosting nutrients
Send recipe to Google Home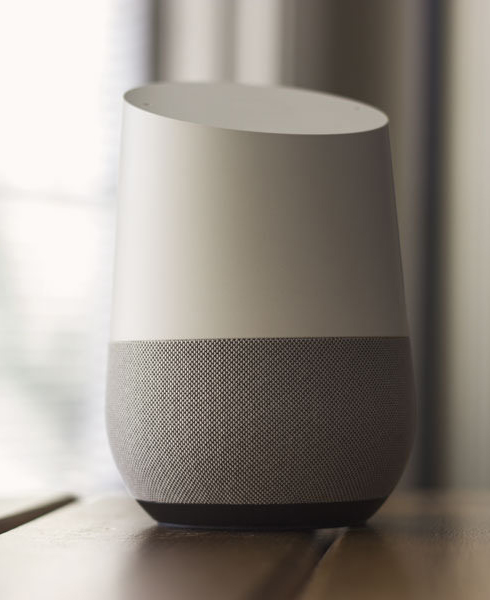 Google home internet of things.