Spiced Potato and Cauliflower Curry
Spiced Potato and Cauliflower Curry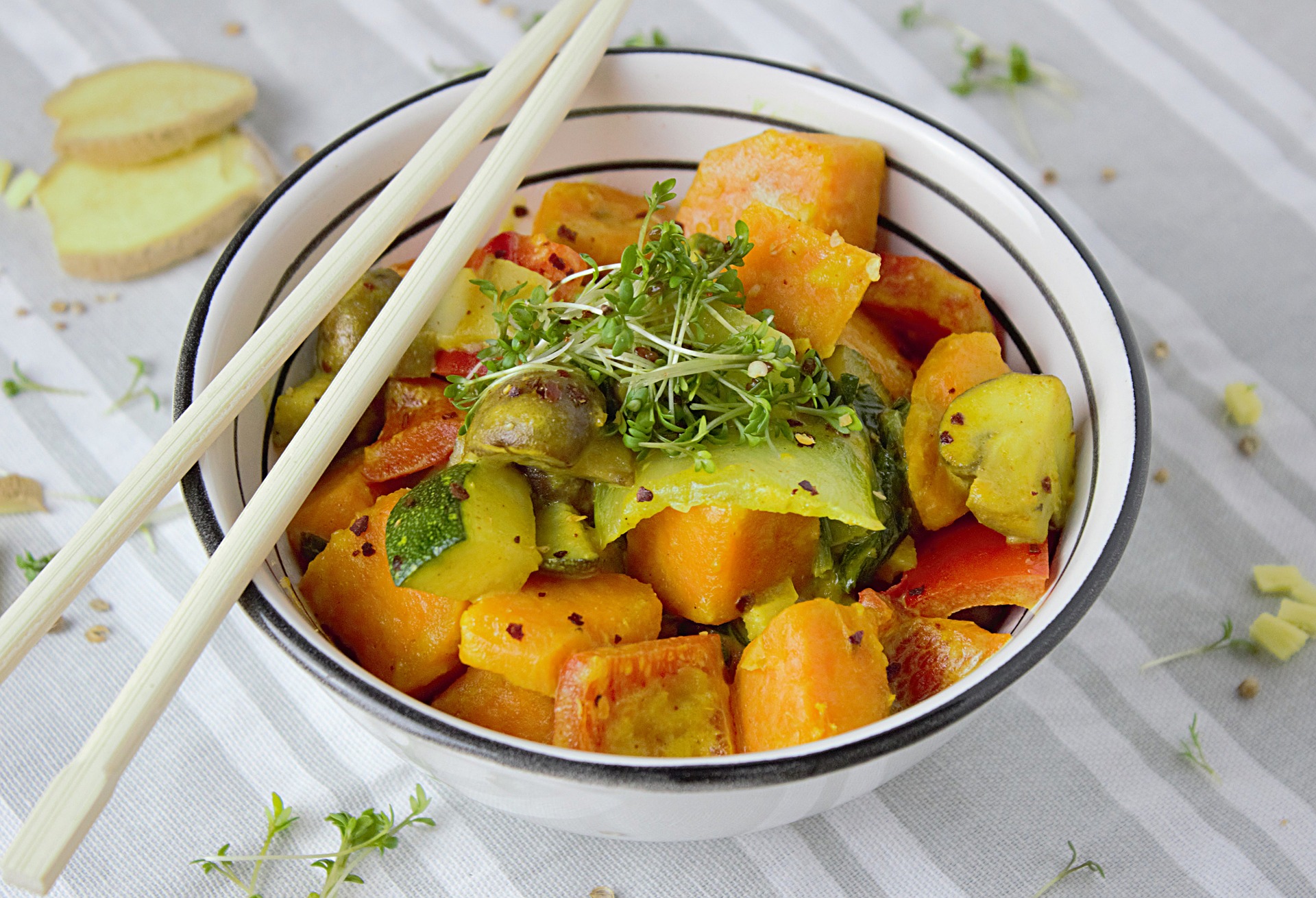 Bowl of dry-spiced vegetable curry
Quick info
Recipe difficulty

- medium

Preparation time

- 20 minutes

Cooking time

- 25 minutes

Serves

- 4

Dietary

- Vegetarian Vegan Gluten free Dairy free

Allergens

-
Enjoy
This is a simple vegetable curry recipe using a dry spiced mix of onions and spices, so without a sauce. It works well on its own as a main or as a side dish.
It can be easily tailored to your tastes by using any other veg you like. If you prefer a more saucy curry, add a tin of chopped tomatoes during cooking.
Ingredients
450g floury potatoes, such as King Edward, Maris Piper
450g cauliflower, seperated in small florets
4 tablespoons vegetable (rapeseed oil)
2 medium heat green chillies, deseeded and finely chopped
1 teaspoon ground cumin
1 teaspoon cumin seeds
1/4 teaspoon ground turmeric
1/2 teaspoon ground coriander
1/2 teaspoon garam masala
1/2 teaspoon cayenne pepper
Pinch salt
Pinch ground black pepper
Utensils
Chopping board
Kitchen scales
Knife
Large frying pan or wok
Large saucepan
Vegetable peeler
Wooden spoon
Method
Step 1
Wash and peel the potatoes, then cut into 1 inch chunks
Step 2
Place the potatoes into a large pan of water, add a generous pinch of salt, bring to the boil and cook for around 6 minutes until tender
Step 3
Once the potatoes are cooked, drain and leave to cool a little
Step 4
In a large fryin pan, heat half the oil and add the cumin seeds. When they start to pop, add the cauliflower
Step 5
Fry the cauliflower for around 5 minutes stirring now and then until just tender and browned lightly. Once cooked, stide onto a plate
Step 6
Heat the rest of the oil in the frying pan, add the potatoes, chillies, ground cumin, turmeric, coriander and cayenne pepper
Step 7
Fry for around 8 mins while gently mixing now and then, until the potatoes develope a golden crust
Step 8
Add the cooked cauliflower to the frying pan and mix for 2-3 minutes until its heated through. In the final minute, sprinkle with the garam masala
Nutrition per serving portion (serves 4)
Each portion provides on average
Energy
996kj 238kcal 11.9%
Fat
13.8g 20%
Saturates
1.02g 5%
Carbohydrates
25.1g 25%
Sugars
4.17g 5%
Salt
0.45g 8%
Protein
5.2g Low
Fibre
3.95g Med
Food Value
Calcium
Phosphorus
Potassium
Sodium
Chloride
Magnesium
Iron
Zinc
Copper
Manganese
Iodine
Selenium
Vitamin a
Vitamin c
Vitamin e
Thiamine
Riboflavin
Niacin
Pantothenic acid
Biotin
B6
Folate
Carbohydrates
The starch based carbohydrates from the veg in this recipe provide a good source of important energy.
Vitamins and Fibre
The potatoes and cauliflower provide a good source of vitamins C and A respectively, as well as a source of fibre.
Send recipe to Google Home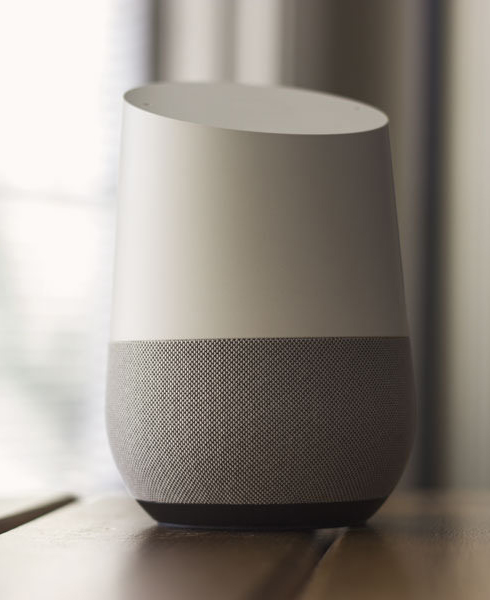 Google home internet of things.