Pumpkin, Sweet Potato and Ginger Soup
Pumpkin, Sweet Potato and Ginger Soup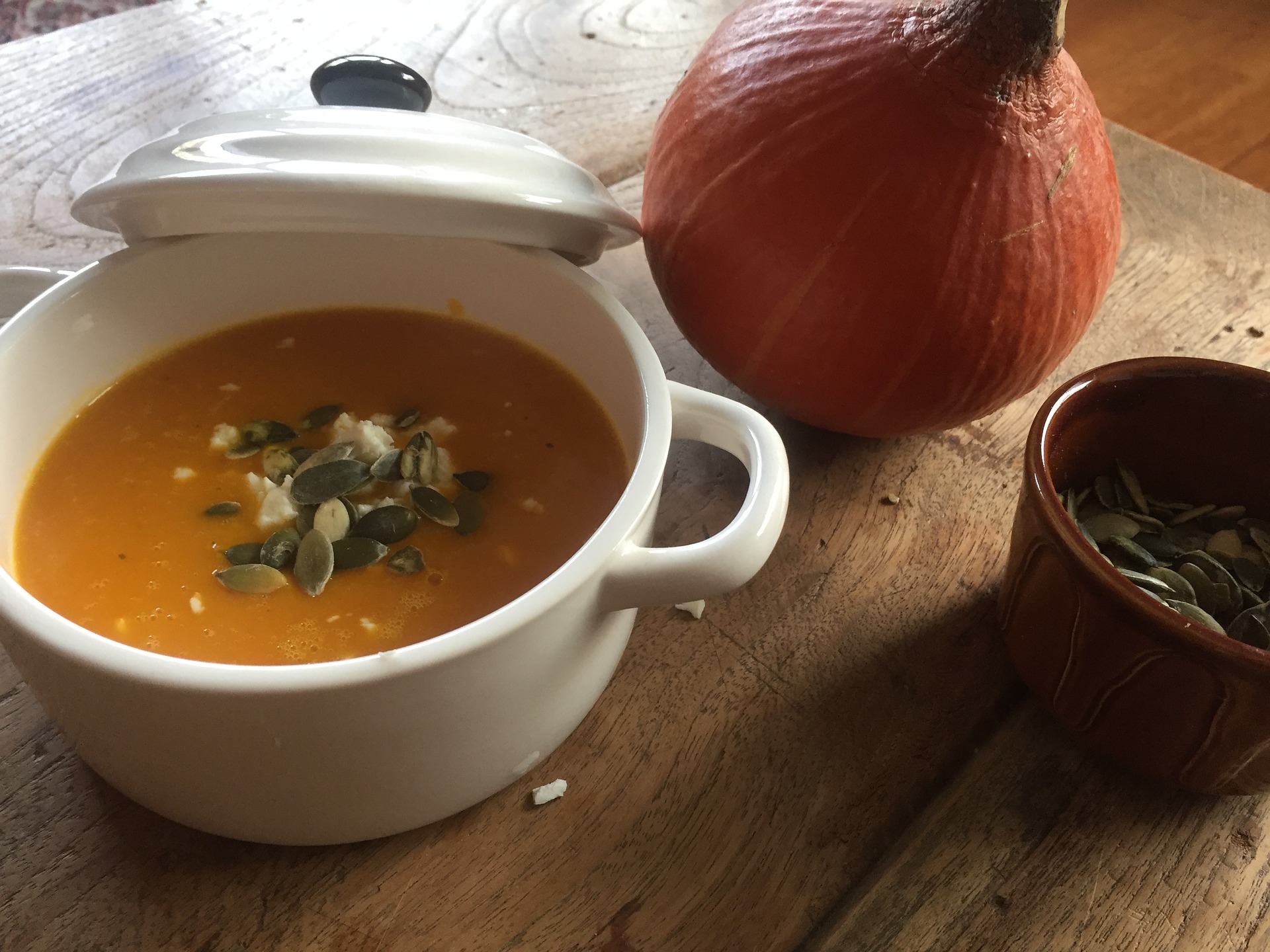 Homemade pumpkin and sweet potato soup
Quick info
Recipe difficulty

- medium

Preparation time

- 10 minutes

Cooking time

- 35 minutes

Serves

- 4

Dietary

- Vegetarian

Allergens

- Milk
Enjoy
The naturally sweet and earthy flavours of pumpkin and sweet potato, combined with the delicate spice heat of the ginger, coriander seeds and nutmeg, make this a lovely warming soup on cold Autumn and Winter days.
Rich in immune boosting ingredients, the vitamin A, magnesium, iron and active ingredients in ginger will help to keep our bodies healthy over the winter months.
Ingredients
450g Pumpkin, peeled and seeds/pulp removed
450g sweet potato, peeled and sliced
1 large onion, peeled and sliced
150ml full fat plain yogurt
50g unsalted butter
2 inch piece fresh ginger, peeled and chopped
860ml vegetable stock
1 teaspoon coriander seeds, crushed
1 level teaspoon ground nutmeg
Pinch ground black pepper
Utensils
Chopping board
Kitchen scales
Knife
Large saucepan
Measuring jug
Stick blender or food processor
Vegetable peeler
Wooden spoon
Method
Step 1
Peel the pumpkin skin and remove the seeds and pulp then chop up the flesh (Keep the seeds as they are delicious toasted)
Step 2
Peel and slice the sweet potatoes
Step 3
Peel and roughly chop the onion
Step 4
In a large saucepan, melt the butter before adding the onion and frying on a low heat until softened
Step 5
Add the crushed coriander seeds and chopped ginger and fry for another 5 minutes
Step 6
Add the pumpkin, sweet potato and stock and stir well
Step 7
Season with a pinch of pepper and bring to the boil
Step 8
Lower the heat, partially cover with a lid and leave to simmer for 20-30 minutes until the vegetables are soft
Step 9
Puree the soup by placing into a blender/food processor or using a stick blender
Step 10
Rinse out the pan before pouring the pureed soup back into it, add the yogurt and reheat gently without boiling
Step 11
Add the ground nutmeg and stir through before serving into warmed bowls
Nutrition per serving portion (serves 4)
Each portion provides on average
Energy
1159kj 277kcal 13.85%
Fat
13.2g 19%
Saturates
7.65g 38%
Carbohydrates
38.8g 39%
Sugars
26.4g 29%
Salt
1.72g 29%
Protein
6.1g Low
Fibre
3.5g Med
Food Value
Calcium
Phosphorus
Potassium
Sodium
Chloride
Magnesium
Iron
Zinc
Copper
Manganese
Iodine
Selenium
Vitamin a
Vitamin c
Vitamin d
Vitamin e
Thiamine
Riboflavin
Niacin
Pantothenic acid
Biotin
B6
B12
Folate
Vitamin A
Both pumpkin and sweet potato are rich sources of vitamin A, which is essential in the body for the health and function of our skin and other body tissue linings. Vitamin A also helps to keep our immune systems healthy and our vision in dim light.
Pumpkin Seeds
Pumpkin seeds are very nutritious, they are a rich source of magnesium and a source of iron and fibre. Toasted seeds can be used in bread and cakes or scattered over cereal and salads.
Send recipe to Google Home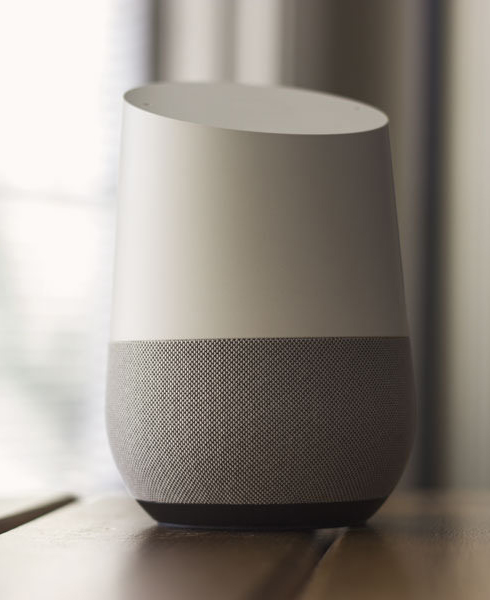 Google home internet of things.